Online Library Public Access Catalog
UML Use Case Diagram Examples
An Online Public Access Catalog (OPAC) is an e-Library website which is part of Integrated Library System (ILS), also known as a Library Management System (LMS), and managed by a library or group of libraries.
Patrons of the library can search library catalog online to locate various resources - books, periodicals, audio and visual materials, or other items under control of the library. Patrons may reserve or renew item, provide feedback, and manage their account.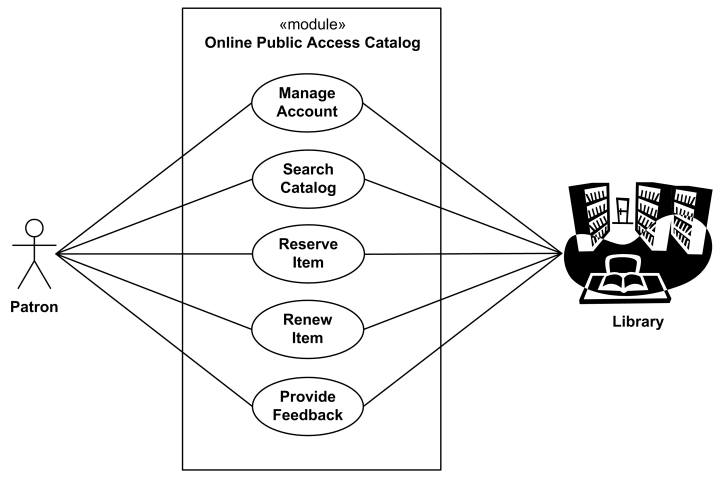 An example of UML use case diagram for e-Library Online Public Access Catalog.