Apple iTunes
UML Deployment Diagram Example
An example of deployment diagram for Apple iTunes application.
The iTunes setup application could be downloaded from iTunes website and installed on a home computer. After installation and registration iTunes application could communicate with Apple iTunes Store. Customer can buy and download music, video, TV shows, audiobooks, etc. and store it in media library.
Mobile devices like Apple iPod Touch and Apple iPhone could update own media libraries from home computer with iTunes through USB, or could download media directly from Apple iTunes Store using some wireless protocol like Wi-Fi, 3G, or EDGE.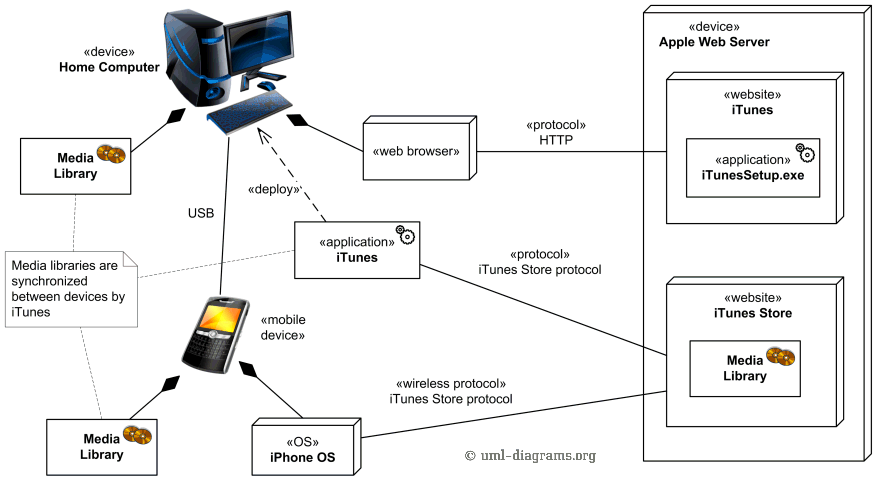 An example of UML deployment diagram for Apple iTunes